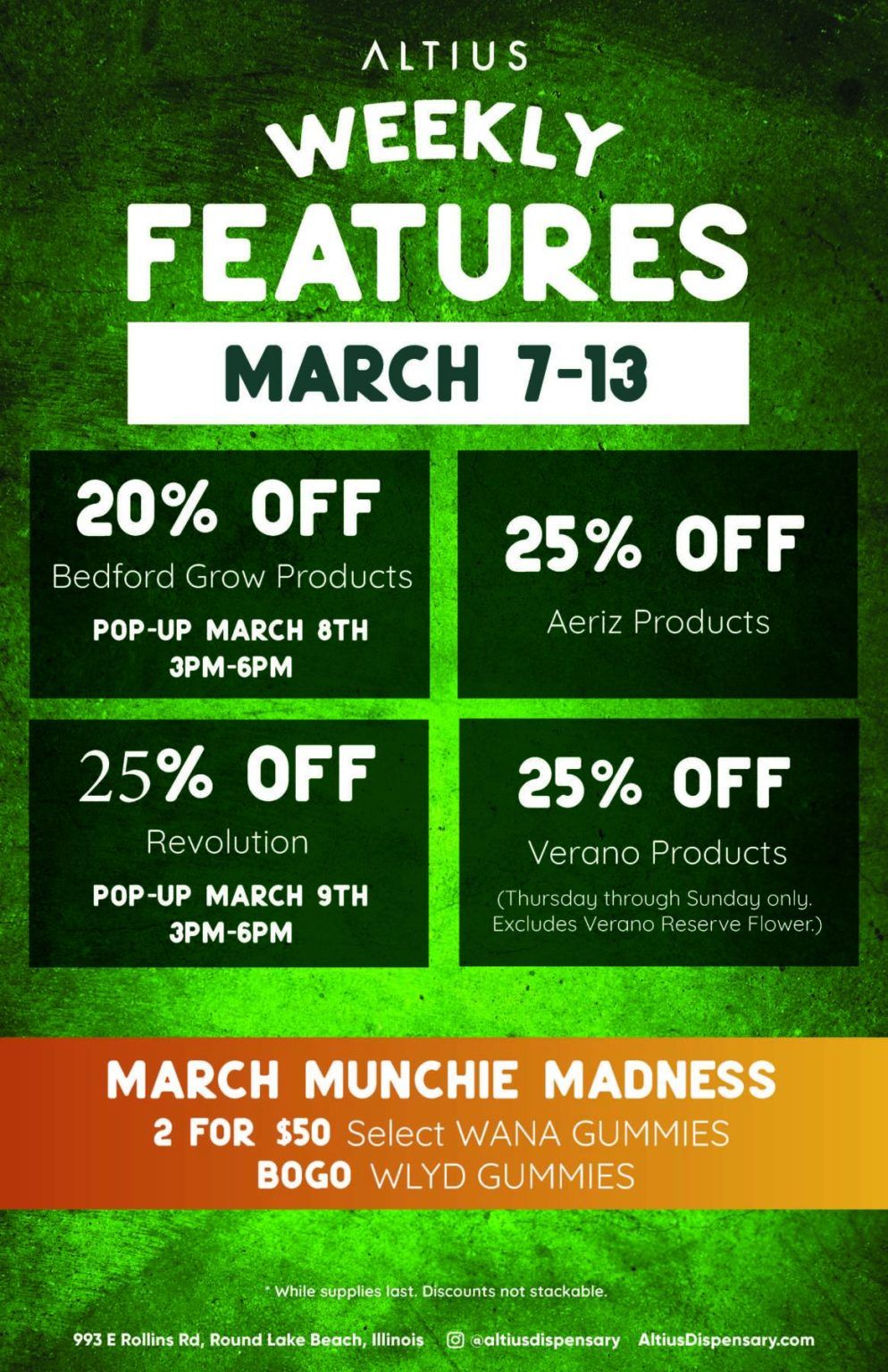 Weekly Features 3/7-3/13
20% off Bedford Grow all month long! #womeninweed
25% off Aeriz Products including 93 Boyz, Daze Off, Fig Farms, & UpNorth
25% off Revolution Products including Spring Lake, Spectra, & Tales and Travels
BOGO on ALL Wyld gummy products
2 for $50 select WANA gummies!
😎UPCOMING IN STORE POP UP EVENTS
Wed 3/8 –
Bedford Grow 3PM-6PM – National Womens Day! 👗
Thu 3/9 –
Revolution 3PM-6PM
Tonic Beverages 3PM-6PM
Fri 3/10-
Mindy's 3PM-6PM
🍀Fri 3/17-
🚍THE SESH BUS IS COMING BACK!!🚍
Come celebrate St. Patty's Day with Verano & smoke on the SESH bus from 3-6pm! 💨
Food trucks, live DJ, raffles, giveaways, and more!